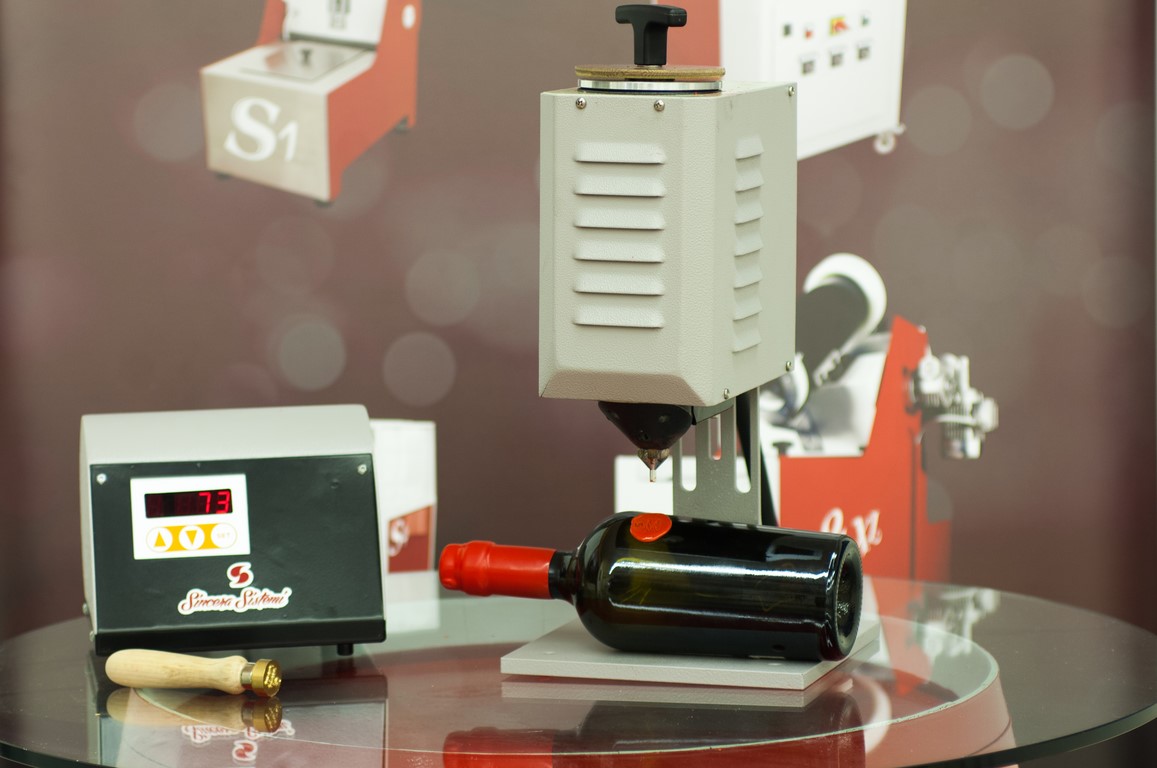 Bench dropping dispenser suitable for applying a wax seal on the top of the bottle or along its surface.
The dispenser is a semi-automatic device suitable for a hot application of traditional sealing wax in granules, blocks or sticks.
Through a gear pump and a handy operator panel, you can easily set up the temperature and the product release by using 230VAC power supply for domestic use.
The 450 gr. tank can be constantly refilled during the use, thanks to the exclusive screw cap.