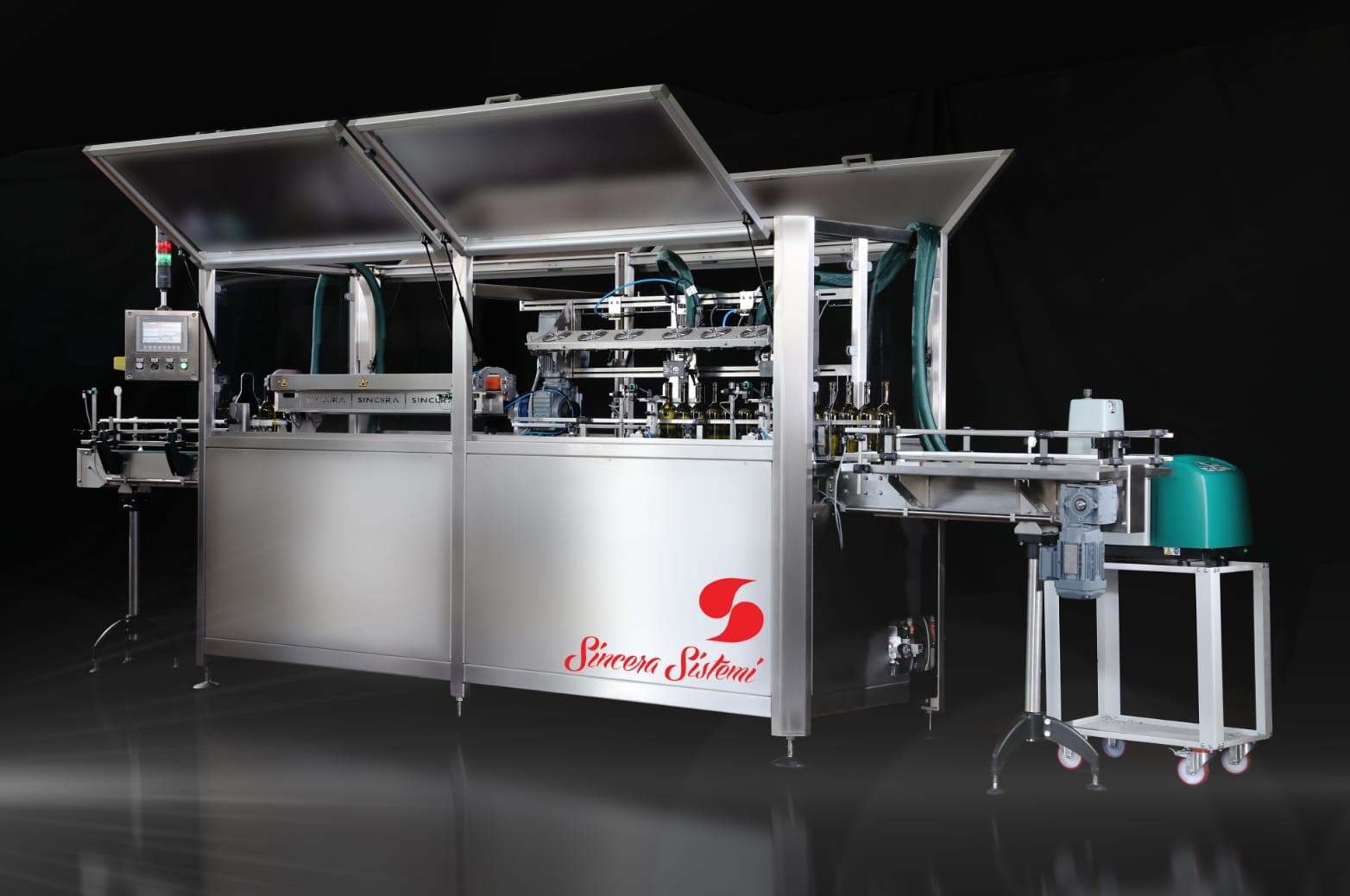 Automatic machine for bottle sealing with wax
Sincera SL14, the fully automatic machine, is suitable for being positioned along the embottling line thanks to its production capacity. According to bottle size, it allows you to seal 14 bottles at a time.
The setting of the whole production cycle can be made through a touch-screen operator panel, so that you can set bottle dimensions, programs, temperatures as long as dipping and cooling times, thus ensuring an optimal quality of the product.
The automatic stamping system, for any logo or ICQRF, comes as standard equipment.
The final result will maintain the same quality of the well-known Sincera's machines, but with a higher production rate.